To create a project for Discovery or Bronze Awards, you need to sign up or log in to My CREST Account.
From your CREST Dashboard, choose Add new project.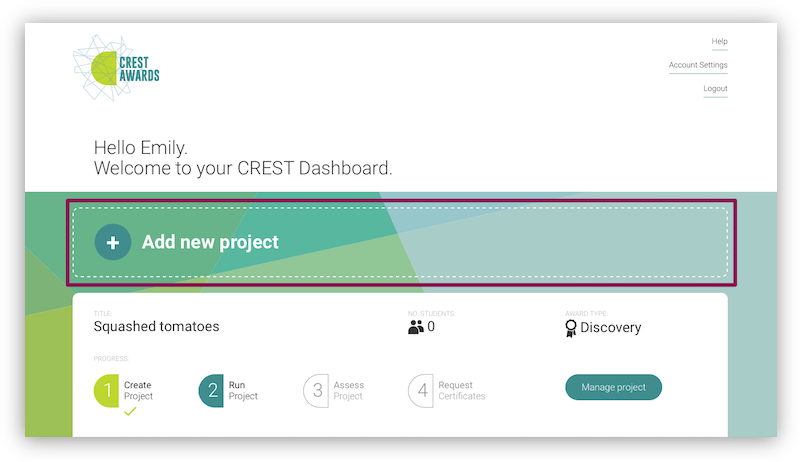 On the next page, select the right award level - Discovery or Bronze - and choose Continue.
On the next page, you need to tell us about your project. We use this information to understand what kinds of projects people are doing to gain their CREST Awards. It helps us to create project resources that people will find useful.
Title is the project title that appears on your students' certificates. It can be up to 70 characters long. If you aren't sure about the title now, you can change it later.
Subject is the school subject that best fits your project. You can create a CREST Award project on any subject - from textiles or geography to maths or chemistry.
Project setting is the context where the project takes place. For instance, in lesson time, a school club, or other situation.
When you're ready, choose Create Project. You will return to your CREST dashboard, where you will find your new project at the top of the list.
To work on your project, access resources, and add students, choose Manage Project on your CREST dashboard.