CREST Discovery requires students to demonstrate skills including problem-solving, independent learning, organisation, teamwork, and communication.

To achieve a Discovery Award, you should confirm on your CREST account that each student has:

Completed around 5 hours of work


Made a positive contribution to their team effort and engaged fully with the project.


Reflected on their learning using a CREST Discovery Passport

The below criteria outline in more detail what counts as engaging and positively contributing to the project.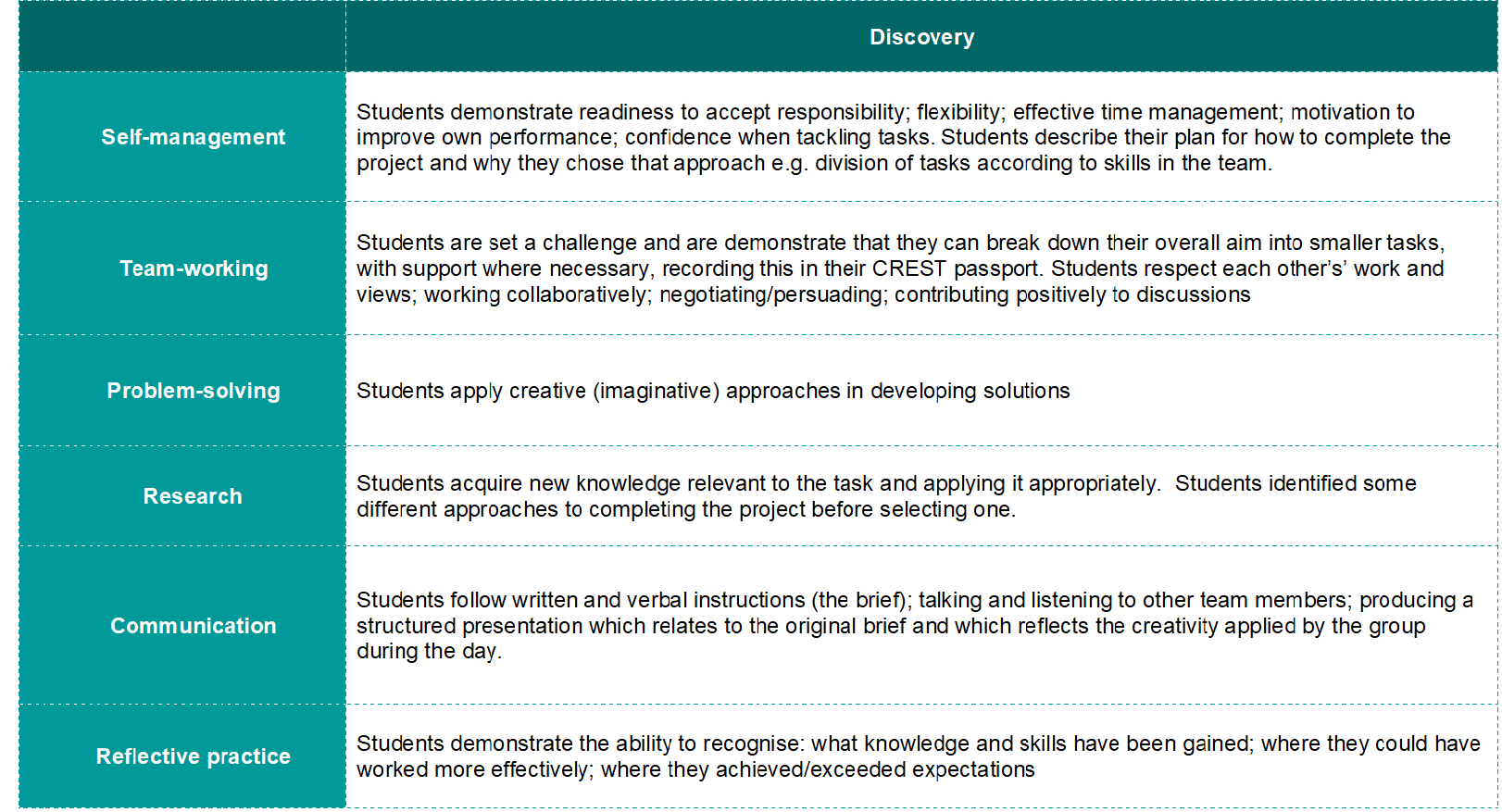 Once you have marked your students as assessed on your CREST account you can request certificates.
​
Have questions about your assessment? Contact CREST Support.