In the CREST resource library it is possible to download resources. Unfortunately, due to the platform that we use for this it is not always clear how to do this.
First, choose your resource.
Click on the resource to open the PDF.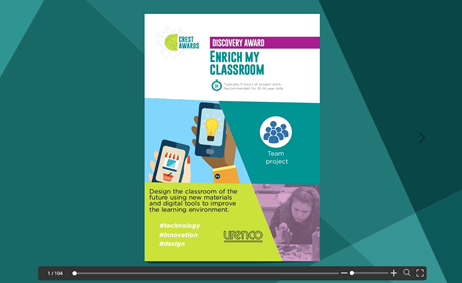 Once you have opened this screen,
click the small square icon in the bottom right corner. This makes the resource fullscreen.
In fullscreen you can then see a small icon in the top right corner which is a cloud with a downwards arrow. Click on this to download.